Top 35 Best Asian Porn Stars of 2023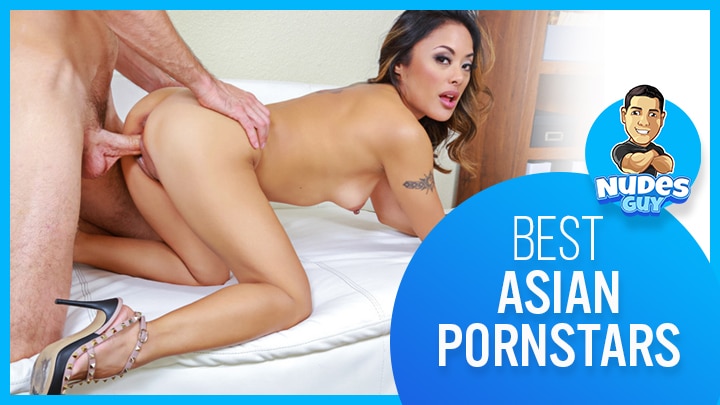 Looking to find your next Asian obsession among the top 35 best Asian porn stars of 2023?
I don't know about you, but there's something about Asian women that drive me crazy. And when it comes to porn, watching an Asian woman getting fucked by men, women and even herself is one of the best things ever. 
Asian porn stars are often cute, very eager, and they've got that stereotypical helplessness that makes them so desirable in porn. 
Down the years, there have been countless incredible Asian women fucking onscreen for our viewing pleasure. Remember Asia Carrera? And who can forget the sultry Kianna Dior? 
But we're in 2023 now, and there's a new-wave of Asian porn stars hitting our screen. To help you find your new favourites, I've put together this article all about the top 35 best Asian porn stars of 2023. 
Kaylani Lei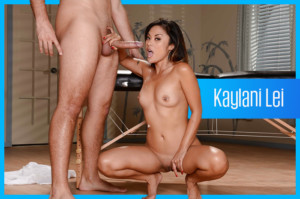 Kaylani Lei is a porn star veteran and one of my personal favourites. And while I wouldn't say she's ever been one of the most extreme porn stars, this Asian babe has done anal a few times and starred in some of the hottest lesbian scenes ever with the likes of Jessica Drake and Eva Lovia. 
Asa Akira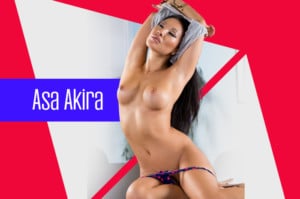 Another porn star queen who's been around for well over a decade, Asa Akira actually took time off recently to give birth. But as she said on her dedicated Instagram page, she's still as horny as ever.
Asa loves anal, she loves being mauled by big cocks, and she's so tiny and pert that you can usually find her being tossed around by some Hulk.
Jessica Bangkok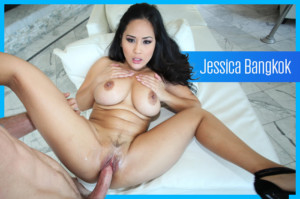 I can sum Jessica Bangkok up in one word: Ass. 
Her ass is glorious. And if you're a fan of girl-on-girl action, go check the scenes she did with Alyssa Reece a few years back. They're literally manna from heaven.
London Keyes 
In 2023, anal queen London Keyes is still going strong. With a perfect body and a willingness to get fucked up the ass, London Keyes has been a fan favourite for years. The remarkable thing is that she still looks so damn young. Not complaining. 
Rina Ellis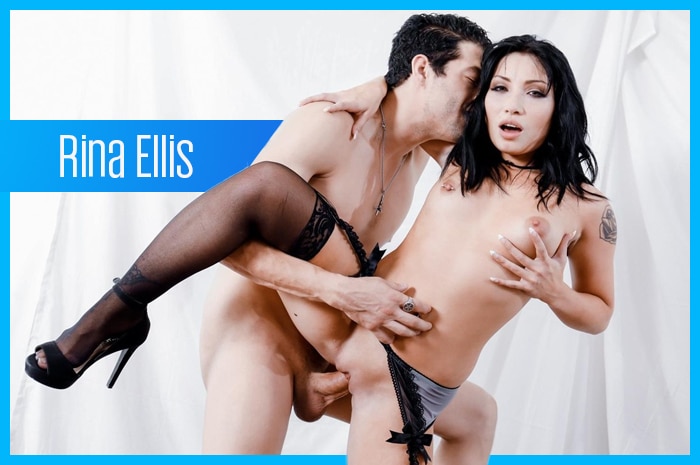 Rina Ellis is just all kinds of sexy. She started life as a cam girl a few years back, until eventually making her mainstream porn debut in 2015. She's short and she loves cock - which is exactly what we want in our best Asian porn stars of 2023, right? 
Cindy Starfall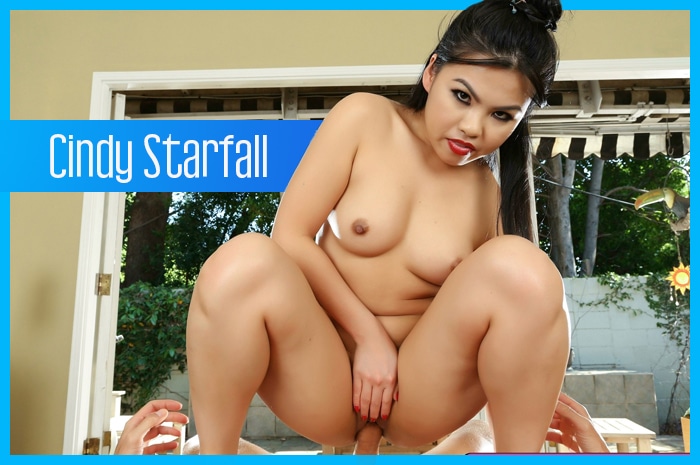 Cindy Starfall just looks all kinds of nasty. Born in Vietnam to raise hell, Cindy has been fucking for the camera since 2012. She's all-natural, and she still somehow manages to take multiple cocks all at the same time despite being so goddamn tiny. 
Jayden Lee
Jayden Lee is a 27 year old Asian sex pot who's entering the prime of her years. She's shot almost 200 scenes and her ass is one of the most squeezable in porn. 
Personally, I love the work she's done with Wicked - especially her girl-girl scenes. 
Kianna Dior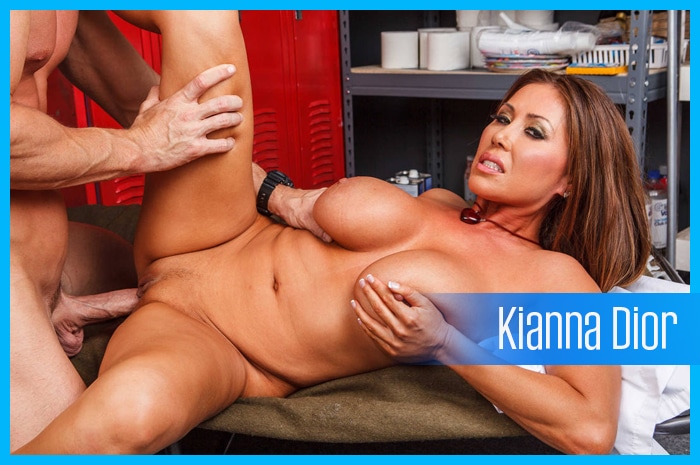 Kianna Dior has been fucking on screen for over two decades, which means you've probably already heard of her. But I had to include her in this list because the MILF deserves it. She sports some of the best tits porn has ever seen, but the most surprising thing about her is that she's still never done anal. Is there still time? Maybe. 
Sharon Lee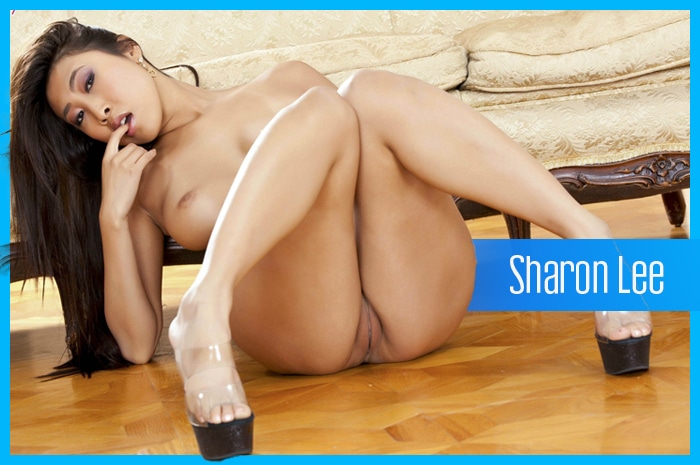 Asian hottie Sharon Lee is one of those porn stars who's eager to try anything. She likes it up the ass, she loves to eat ass, and she doesn't mean DP and double anal penetration.
She's French, too. Oh-la-la. 
Brenna Sparks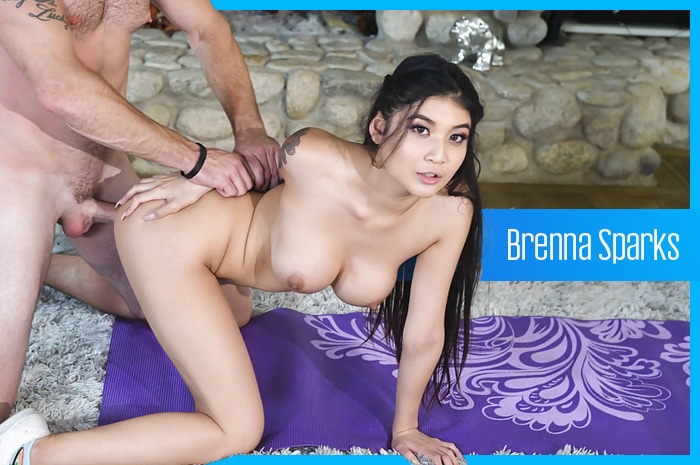 Brenna Sparks's right arm is covered in tattoos. So if tattooed Asian porn stars are your thing, she's your girl. 
She hails from Vegas, she's 28 years old and she's already been nominated for 11 awards, despite only shooting her first scene in 2016. 
Jade Kush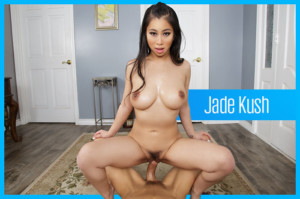 Jade Kush is a bit unusual in that she's a Chinese porn star. And she kinda makes you wish there were more Chinese porn stars because she fucks so damn good. Her tits are 100% natural and she has an amazingly round ass to boot. 
One of the best things about her is that she loves girl-girl scenes. 
Jasmine Grey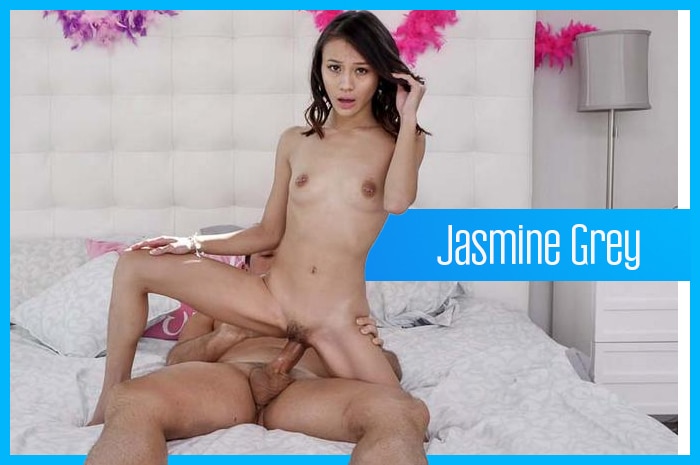 Jasmine Grey looks like the girl next door. She's adorable!
She's also got innate sex appeal and seems to be of the opinion that the bigger a cock is, the better it is. 
Oh, she's also tiny. 
Mia Li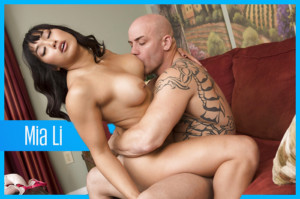 Mia Li has a bodacious body. In other words, she's not your typical petite Asian hottie who can be chucked around. 
Instead, Mia loves her firm, tight ass to be fucked and eaten. 
Ember Snow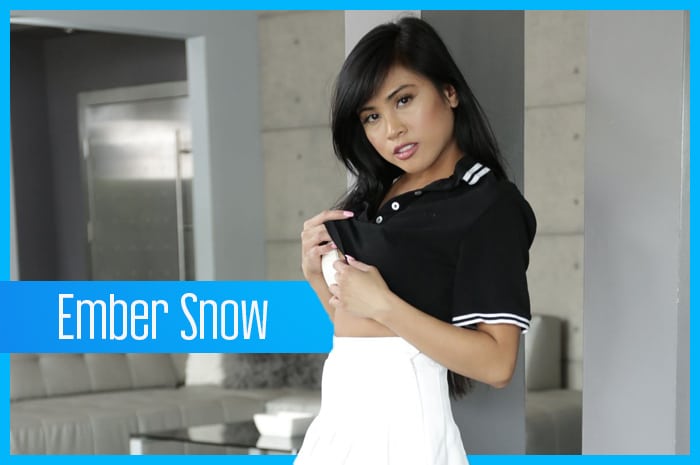 Ember Snow is easily one of the best Asian porn stars of 2023. In fact, she's one of the hottest porn stars of 2023, period. She's so gorgeous she could make you bust your load without even taking her clothes off. But when she does take them off and gets fucked by a big cock … well, let's just say you'll find it hard to cope. 
Marica Hase
Marica Hase loves to be strangled. I think that says it all. At almost 40, she's actually also one of the oldest Asian porn stars of 2023. Marcia has short 150+ scenes, she weighs just 95 lbs, and she was named Penthouse Pet of the Month in 2013.
August Taylor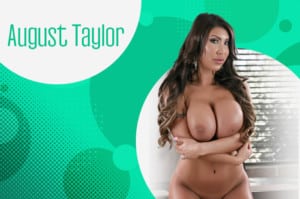 August Taylor is an Asian MILF who's gagging for a cock up her ass. If heavily made-up Asian housewife sluts with fake boobs are your thing, check her out. 
Eva Lovia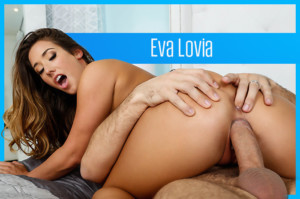 Eva Lovia has been shooting porn scenes since 2011. As mentioned earlier, she did a sizzling lesbian scene fellow Asian hottie Kaylani Lei a few years back. She's easily one of the sexiest porn stars ever who continues to wow fans with her ability to suck cock on screen. 
Kendra Spade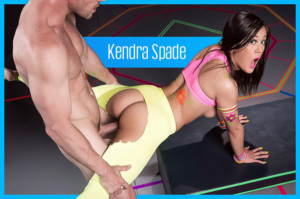 Kendra Spade hasn't been around too long but she's already developed a reputation for fucking some of the biggest cock's in porn. Yup, she can take literally anything - and she'll even take it up the ass.  
Honey Moon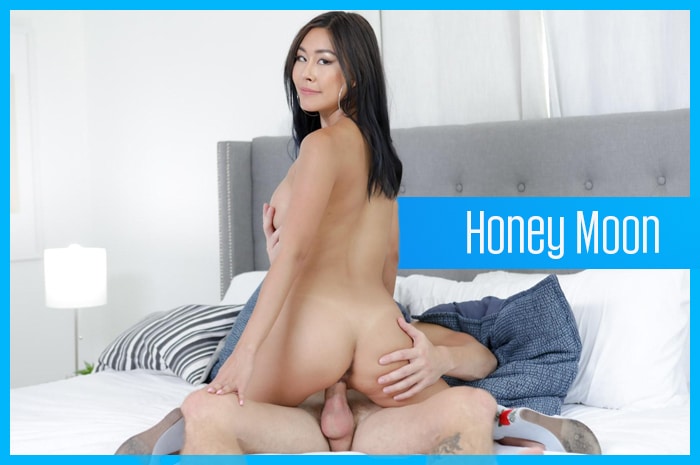 Honey Moon is one of the hottest names in porn right now. She's absolutely stunning! Blessed with an amazing figure and a tight asshole, Honey decided to enhance her boobs a few years back. They look spectacular and this is a must-see Korean porn star. 
Kalina Ryu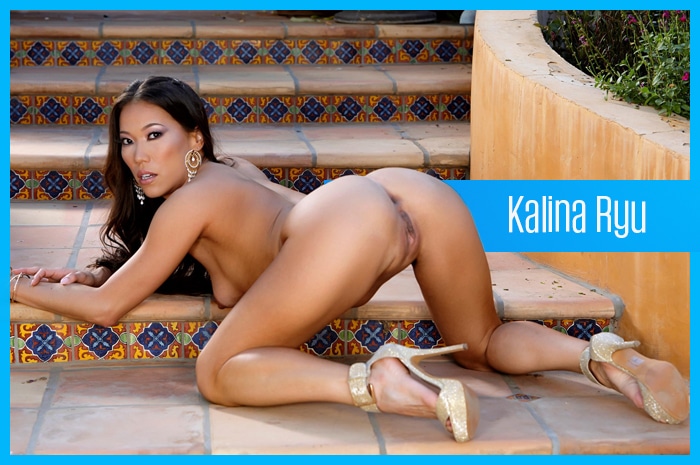 Kalina Ryu is one of those glamorous and classy-looking Asian women who you just know are absolute sluts in bed. Although she only got into porn to raise some quick money, she's stuck around. And as it turns out, she fucks like an animal. 
Nyomi Star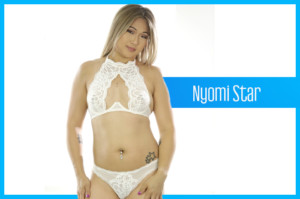 Nyomi Star has a small tattle on the inside of her left forearm, as well as a few others - including one on her left butt cheek. I don't know about you, but that sort of thing always turns me on. 
She hasn't actually shot too many scenes so far, but she was still one of the best Asian porn stars of 2023. Moreover, she's multi-talented and can often be seen shooting for Evil Angel. 
Avery Black 
I'll level with you - pop star lookalike Avery Black is probably my personal favourite best Asian porn star of 2023. She's so damn hot. The only problem is that she hasn't shot that many scenes just yet, but she's still a newbie. There's still time for this bendy Asian's career to truly take off. 
Morgan Lee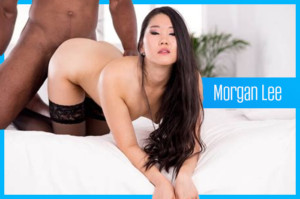 Morgan Lee is hot. Like, smoking hot. As well as a porn star, she's also a model. If you've ever wanted to watch a model get fucked up the ass, now's your chance.
Dana Vespoli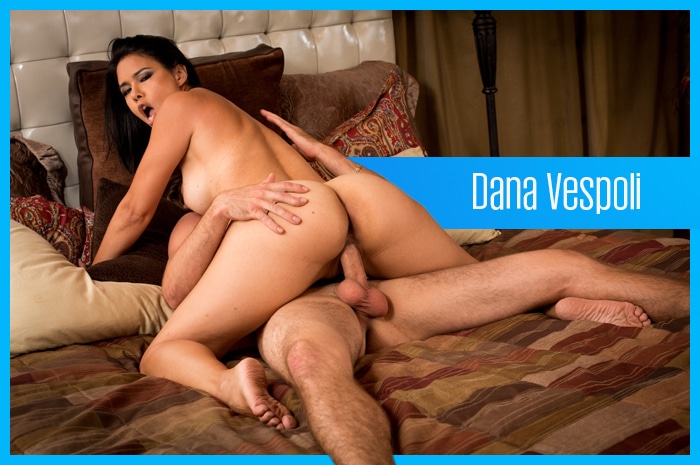 Dana Vespoli is almost 50 years old but continues to ride dick on screen like her life depends on it. With more than 400 movies under her belt, Dana has been a fan fav for years, and despite her age she's showing no signs of slowing down.
In fact, she's still scooping awards and in 2017 was won an XBIZ Award for the best all-girl scene.
Mia Rider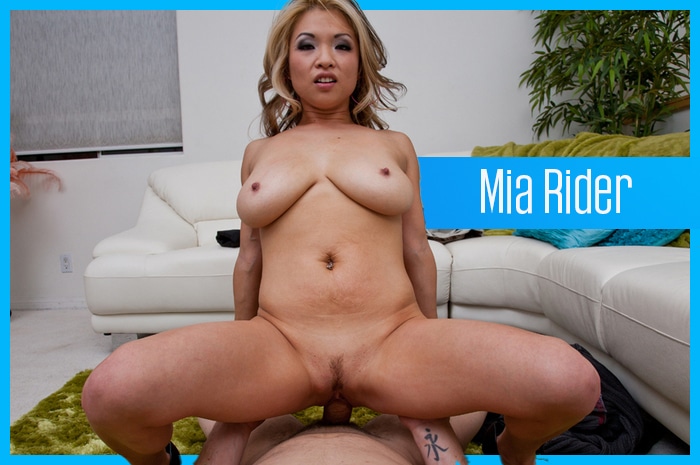 Mia Rider is a South Korean porn star who's been shooting scenes since 2010. She's amassed over 100 movies so far, her 34D bust is 100% natural, and despite her tiny frame she's ready and willing to take on massive dick's. 
Kimmy Lee
Kimmy Lee just loves to be soaked in cum and she doesn't seem to care who she fucks. She can usually be found in less popular titles, such as Chunky Chicks and Fat Girls Chasing Chocolate.
But damn, she knows how to fuck. 
Sami Parker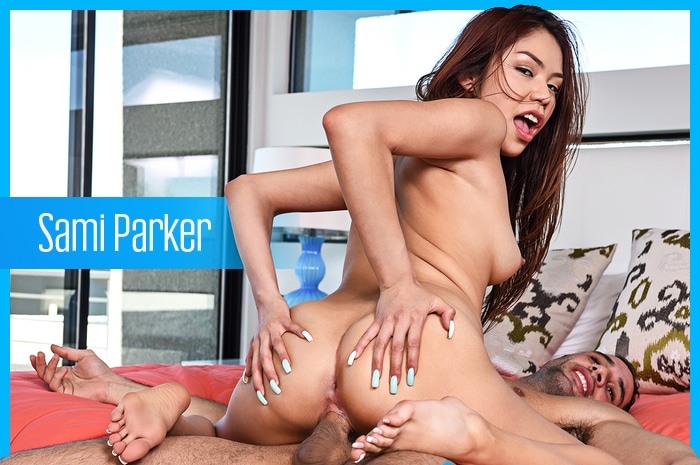 Sami Parker is another glamorous Asian porn star who has legs for days. She's taller than your average Asian porn star, she hails from Arizona and she can usually be seen shooting scenes for the likes of Reality Junkies and Adam & Eve. 
Vina Sky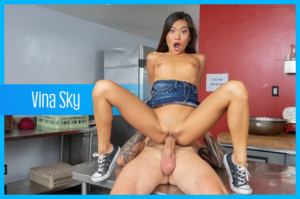 Vina Sky is one of those quintessential short and petite Asian porn stars who you just wanna throw around and fuck 'till the cows come home. She's been involved in porn for just two years so far, but don't be fooled by her size - she can (and will) handle anything. 
Saber Heart
Saber Heart is also known as Gina Parlay. She's pretty much brand new for 2023, she's barely legal and I expect big things from her going forward. 
Daisy Haze
Daisy Haze remains one of the hottest Asian porn stars but she's planning to shoot a lot less in the future. I think that's a big shame because she's one of those stunning Asian's that are up for anything in the popular Evil Angel movies. 
Yes, she's also done anal and her pussy is perfect. 
However, we don't need to be too sad that she's leaving porn because she'll still be working as a cam girl in 2023. 
Ariel Rose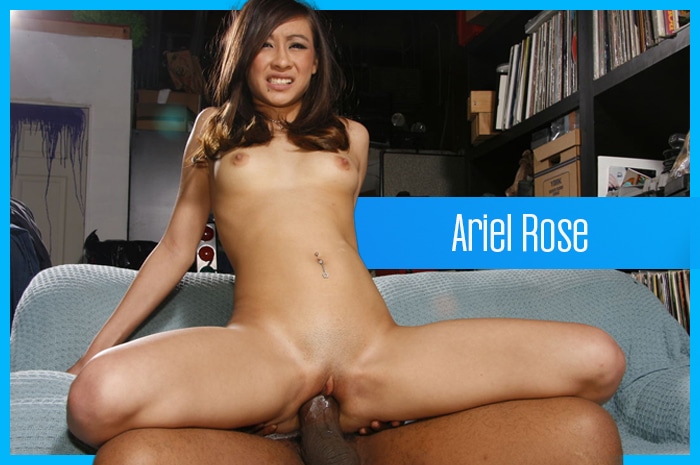 Ariel Rose looks like the quintessential naughty Asian. She's fucked young men, older men, baby-sitter's - you name it, she's had it. 
Mena Li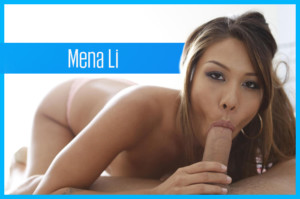 Mena Li is bigger than your average Asian porn star (and that's not meant to be disrespectful in any way). 
On the contrary, Mean is a full-bodied babe with a round ass and tits to die for. She's starred alongside the likes of London Keyes, she's appeared in numerous Evil Angel titles, and also loves a bit of femdom. 
Alina Li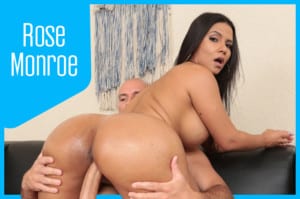 Alina Li looks so cute and adorable that you kinda wanna take her home to meet mom. 
That is until you realise she might have already fucked mom.