Top 20 Best British Porn Stars of 2023
Looking for the top 20 British porn stars of 2023?
British porn stars are hot. They've got the tits, the ass - and that adorable British accent. You love to listen to them talk dirty, and to fuck even dirtier. 
And while British porn stars aren't THAT different to, say, American porn stars in how they fuck, we at The Nude Guy love to help you guys find your next favorite porn star.
And what better way to do it than via a rundown of the top 20 British porn stars of 2023?!
Oh, and if anything does make a British porn star stand out, it's that they have an obsession with  fucking in the kitchen. If that turns you on, check out these 20 domestic goddesses …
Kiki Minaj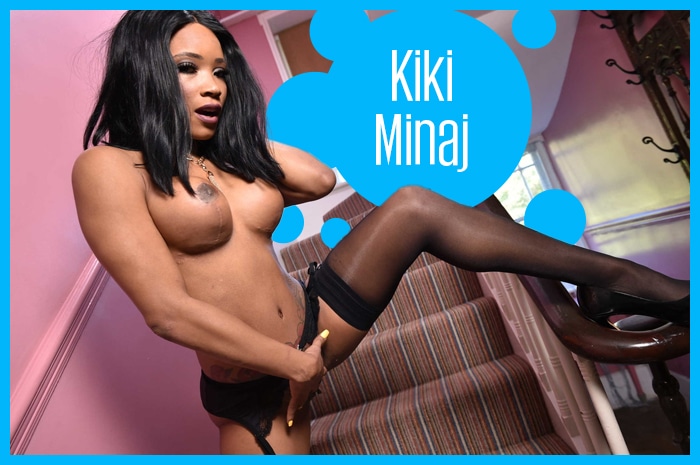 Petite black porn starlet Kiki Minaj has THE sexiest British accent you'll ever hear. 
She also loves anal sex and will take anything and everything up the ass, including big black cock's, strap-on's and cucumber.
She's not averse to double anal as well. In fact, it's unusual for her to shoot a scene without a bit of ass fucking at some point. 
You can also catch Kiki on OnlyFans (and I totally suggest you do just that).
Sophie Dee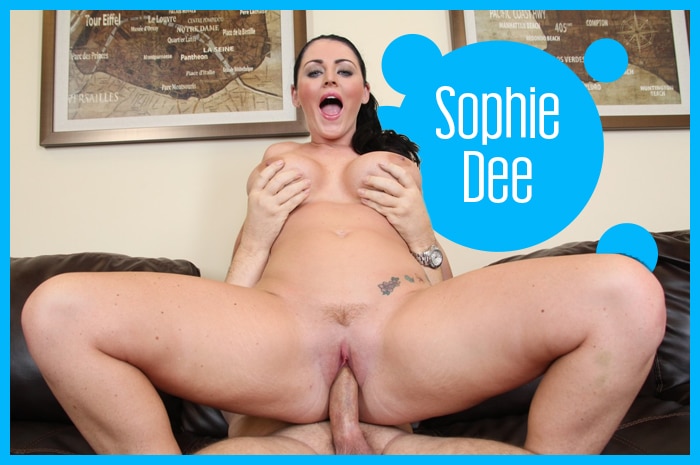 The first thing you'll notice about Sophie Dee is her MASSIVE tits. 
Then, you'll notice her ice blue eyes and her luscious brown locks. 
Oh, and you won't be able to take your eyes off her thick British ass. 
Sophie is actually from Wales and has been shooting porn since 2005. She's won numerous awards since moving to America and has shot for the likes of Brazzers. She also has a SnapChat where she shares naughty pics. 
Jasmine Webb 
Another British black porn star, Jasmine Webb hasn't shot as many scenes as we'd like. Still, she's shot over 50 and she's always working that smoking ass of hers. 
Jasmine is pretty much for anything but she especially has a craving for getting her ass eaten onscreen. She loves to dominate and she starred in one of my personal all-time favorite scenes - a threesome with American slut Diamond Jackson. 
Jasmine also loves playing the dominating mistress from time to time, too. 
Brooklyn Blue
Brooklyn Blue might have taken the name of an American city, but this busty Brit is from the other side of the pond originally. 
If silver hair, fake boobs and a throat that can take the biggest cocks in the world sound like your thing, Brooklyn Blue is worth checking out. 
Gemma Masssey
Gemma Massey started life as a glamour model. She would pose naked for UK magazines and newspapers, before eventually deciding that she wanted to fuck onscreen. It wasn't long before she was trying her hand at everything, including orgies!
These days, you'll find her working as a cam model more than an adult performer, but we're hoping that she comes out of semi-retirement in 2023 to showcase those sexy fake boobs and that juicy Brazilian butt of hers once again. 
McKenzie Lee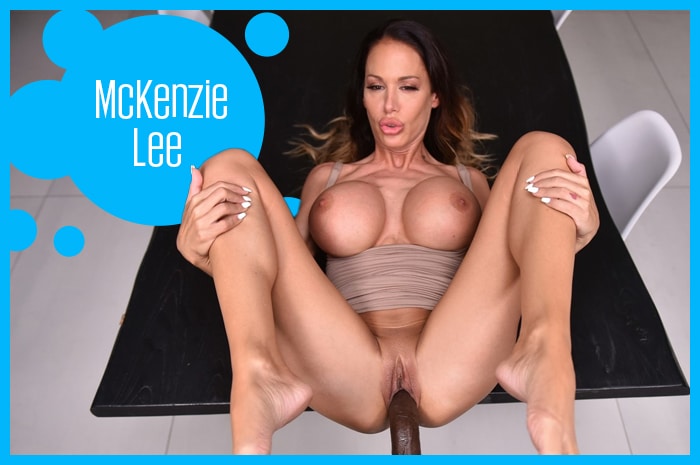 If you love monster fake boobs (and I mean fake boobs that are literally like a pair of beach balls), you'll fall in love with McKenzie Lee. Her breasts are unashamedly enhanced but they're all part of her appeal. 
However, they're paired up with a rather petite body, which some guys will like and others won't. 
Jasmine James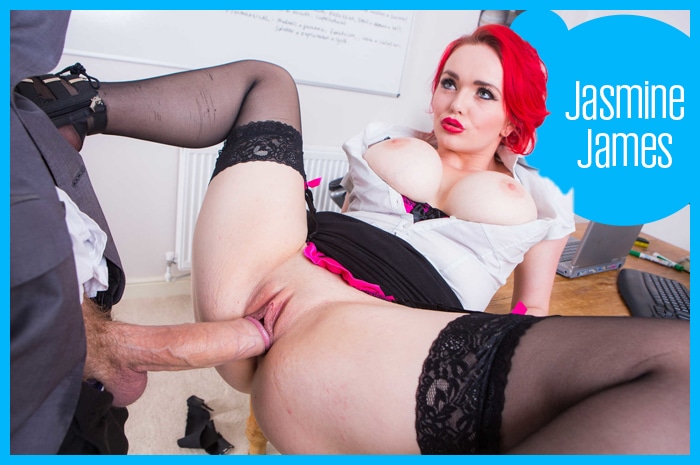 Fire-haired Jasmine James loves latex. She can often be seen shooting BDSM and kink scenes, and has been fucking for audiences since 2008. 
Now aged 31, Jasmine continues to be one of the most popular British adult performers. Her boobs are fake, she has a height of 5'4" and she's as cock hungry as ever. 
She's also impossible to miss with that red hair! 
Paige Turnah 
Paige Turnah had to be in this list, if not for the fact that she's one of the most viewed British porn stars of all time. Indeed, she's ranked in the top 10 British sluts on XVideos, with fans loving the fact that her body is 100% natural. 
As well as her aversion to plastic surgery, Paige is known for her flowing brown locks and her height (she's almost 6 foot!).
Tina Kay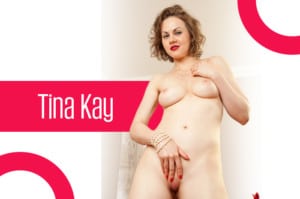 Slender babe Tina Kay is one of those porn stars who you wouldn't believe would be able to take such enormous cocks. Yet she somehow manages to swallow the biggest cocks imaginable whole. 
Tina loves to get stuffed in each hole and she's a fiery girl who literally tears the men she fucks apart.
If you enjoy watching women who have a wild streak, Tina is the one for you. 
Tanya Tate 
Tanya Tate hails from Liverpool - which means you can expect a very thick, very sex accent.
Complementing her thick accent is a thick ass and a great set of boobs. That all said, this, British MILF is far more than just another porn star. She's also a director and an entrepreneur, and has been shooting porn scenes since 2008. 
Rebecca More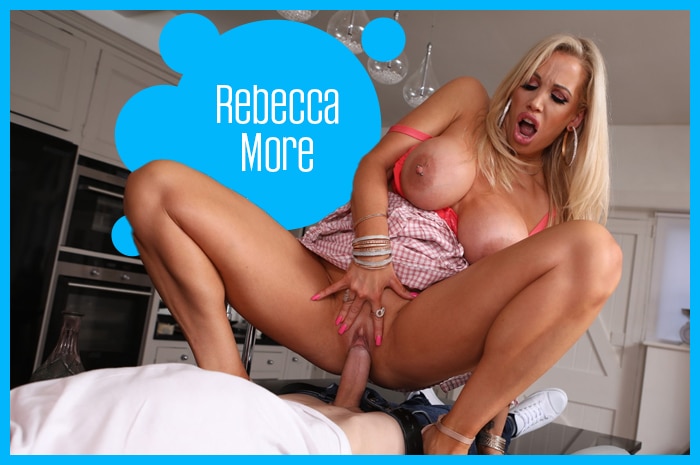 Rebecca More is a British whore and one of the top British porn stars of 2023 who mysteriously often goes under the radar. I'm never sure why, because she's got killer looks - she's blonde, she has MASSIVE hooters, and she's been fucking for the cameras since 2011.
Rebecca is now a MILF who won Best MILF in 2016 and she can usually be seen shooting with her fellow Brits. 
Sienna Day 
Maybe it's just me but Sienna Day looks more like your typical Playboy Bunny than a British slut. Blonde, slender and with perky tits, Sienna has legs for days.
Despite her American girl-next-door-looks, she actually hails from Northern England. She's fucked fellow Brit Tina Kay, she loves orgies and she's won numerous awards. Sienna has also shot virtual reality scenes, which may be something you want to check out. 
Ava Koxxx
One thing I will say about the top British porn stars of 2023 is that, along with sharing that sexy accent, most of them seem to have massive boobs. 
Ava Koxxx (whose boobs are enhanced) is no exception to that rule. Thankfully, her fake boobs look amazing and they manage to complement her tall stature (she's over 5'9"). 
With Amazonian looks, long brown hair and an ass to-die-for, Ava is the complete package. 
Victoria Summers 
Victoria Summers is another Northern English porn star who looks SO British. She's 5'5" of adorable Britishness, her boobs are enormous and she runs her own website in her spare time. 
Kerry Louise
Kerry Louise is just pure filth. If anyone sums up what we love about naughty, dirty British girls, it's Kerry. 
Dark-haired with massive tits, Kerry has surprisingly exotic looks which has helped her make the transition from UK to U.S. porn. She's shot for the likes of Reality Kings and Brazzers, and can more often than not be found fucking other women. 
Georgie Lyall 
Scottish babe Georgie Lyall is by now what you'd call a MILF. She's blonde, she loves wearing striking lipstick, and she's got cracking tits. 
And the best thing is, those fun bags are real. 
Lyall is probably more famous over the pond than she is in America, as she's shot consistently for European porn studios. However, she's also shot for Reality Kings and she works as a cam model in her spare time, too. 
If you like pale, busty blonde sluts, Georgie is for you. 
Carmel Moore 
The thing about Carmel Moore is that she doesn't look British. That's hardly surprising as she's of Iranian descent. She's also been living in California since turning 18. 
That all said, Carmel is still a bonafide British babe who was born on the English South Coast. She's performed for both American and European studios, and her tanned skin and exotic looks ensure she's able to be more than just another typecast British whore. 
Nikki Jayne 
Nikki must be one of the must underrated porn stars of all time. Okay, she's shot a lot of porn but whenever you see people talking about British porn star, she barely gets a mention.
Yet this blonde Brit babe is a stunning performer. She does literally everything onscreen, from anal to ass-to-mouth. Nikki was also once signed to Vivid, she has a great body and she's also got a very hot Northern English accent. 
Lolly Badcock
No list of British porn stars is complete without the biggest slut of them all - Lolly Badcock. 
Lolly Badcock rose to adult fame in the UK thanks to her work on late-night adult cam shows, such as Babestation. She's since made the transition into proper porn, and like a true Brit she can often be seen fucking the plumber in the kitchen (honestly, it's a British thing). 
One last thing - Lolly is horny as hell, and dirty as hell. Anal, facials, cumshots, orgies, BDSM - she does the lot.