Erogames
Everyone has something they fantasize about. If you love anime games and have been lusting for a character or wanting to be in a fantasy world full of hot anime babes, I'm sure you would find hentai games appealing.
Come to think of it, what's not to love? They are cute with perky boobs and big asses that will surely satisfy your deepest sexual desires. If you still think jerking off on traditional porn is the real deal, try playing hentai porn games. 
Today I will be telling you about a top hentai porn gaming site that features some of the hottest erotic anime girls called Erogames. Erogames is known to have the best anime porn games. Not just because it has one of the hottest games, but because it comes with an exclusive hentai catalog that will surely fulfill all your naughty desires. 
Having said that, let's get down to what makes this site unique.
Erogames: Review
Erogames is the storehouse for hentai porn games featuring beautiful sexy hentai girls with huge boobs and hot bodies. The site offers an exclusive catalog of hentai porn games and hentai manga, compatible with iOS, Android, and PCs. If you are lucky enough to plunge into those hentai games, soak yourself in it, find a hot anime babe that gets you going, and enjoy the best sex games the site offers. 
Whether you are a fan of visual novels or an RPG enthusiast, this site will serve you the suitable game or hottest manga to meet your sexual fantasy. The storylines have lots of sexual content with various themes that will make you blast all over your keyboard. 
The hentai games are 100% free and unlimited, and with the different themes they offer, I'm sure you will find something to love. Categories include: big boobs, fantasy, adventure, 3D hentai, pettanko, all filled with girls ready to squirt on your dick. There is definitely something for everyone, no matter your sexual desire. Be ready to be a superhero for some hot sexy bitches without spending a cent. Along with being free to play, the games are also of high quality. 
The passion for this site is not just in their hentai games and porn videos but also in their hentai manga. The comics are available in English and French. Trust me, these hot manga will serve you sexy and rich stories, and you might never think of playing the actual games. 
So, you can always scan through their library of hentai manga with erotic stories if you ever get bored playing the games. You can read these stories on any device of your choice. It's easy to navigate through pages as it supports auto-reading mode. 
Playing any of these games or reading the hentai mangas requires registration to the site. Be ready to meet new gamers during your gaming sessions. You can also invite friends to join that have the same interests you do. 
Erogames: Features
Erogames is a great site, and they produce high-quality hentai porn games that can appeal to anyone. Here are my favorite features: 
Intuitive Site Design
The site design is intuitive, and the site layout, especially the games and game category, is something many sites should emulate. The level of information on each game and its presentation is so explicit. Every single game has an overview of the story, which gives you a head start on what to expect in the game. 
Apart from that, the developers make sure they present the hardware and software requirements of the game, the gameplay, sound effects, estimated play time, characters, and numbers of scenes. It's an important aspect I cherish in the game because I get to know what to expect rather than wasting time. 
Quality Gaming Experience
Erogame boasts an offering of impeccable game quality, even on the free games. All of their games are of high quality. Just because the games are free, that doesn't mean that they don't deserve to be low quality. 
Because of their high-quality game, exciting storylines, and a wide variety of characters and scenes, you will undoubtedly get soaked in your own fantasy. Most of the games on this site offer you multiple sex scenes, and each scene builds the character's personality. The girls want sex and romance and are ready to explore the different parts of their sexuality.
You can do a lot of things when you subscribe to any of their membership plans. You should be able to save your game progress, send private messages, and leave comments. You will also be able to transfer games from one device to another. This is an interesting feature in cases when you want to be more relaxed and switch from playing on your PC to your mobile device.
Offers Erotic Comic Book
As earlier mentioned, the passion for this site is not just found in their hentai games and videos but also in their rich source of manga. 
They are also compatible with all devices. Reading is smooth. You can choose to either read the books manually by swiping your fingers through pages or use the auto-reading mode, which automatically turns the pages at regular intervals.
Variety of Games 
There are more than 27 games available on the site with different themes, and they are all placed in two categories: free hentai games and hentai visual novels. I don't see you finishing all those games soon because some games each have more than six episodes. 
Here is where you need to be if you like visual novels. It's the only place where you can discover several visual novels with varying themes––from romantic to hentai games. You will be able to enjoy the quality and diversity of the characters. You can explore the different scenes from BDSM, anal, lesbian hentai, creampie, and milf. Choose the theme that best suits the mood, relax, and enjoy yourself.
You should also know that games in the visual novel category come with a price.
How Erogold Works
To start playing games on this site is pretty easy. All you have to do is register with your username and password, verify your account, choose any hot free games, and enjoy the moment. Games are available on iOS, Android, and PCs. 
Every game you select gives you brief information about the game to ensure you have the right game.
Some games come in episodes, and each episode has an interesting storyline that will get you hooked. Remember that as much as most of these games are free, some require you to pay using the Erogold coin, which you must have purchased with real money. 
A lot of games on this site a free. But if you need to advance further, you would be required to purchase some abilities in the game.
Prices and Membership Plan
Sign up or register on this site without paying a dime or dropping your credit card details. If you have to play some of their premium games, you would need to purchase onsite currency called Erogold.
Erogold coins are purchased with real money, and they come in packs. You will find them in a pack of 500, 1,000, 2,000, 3,000, 5,000, 10,000, 20,000, and 30,000 Erogold. And they cost $5, $10, $20, $30, $50, $100, $200, and $300 respectively. 
There is also a VIP membership plan that costs $9.90 every month. This plan allows you to access all newly released games before anyone else. You also get 1,300 gold at the beginning of every month as a VIP  alongside other gifts. 
All payments on this platform are secured and anonymous with a discreet transaction statement as SKY NETWORK. You can use your credit card, cryptocurrency, or other online payment processing as a payment method
Veredict
Overall, Erogames is a good site and has quality content. Erogames is up there if you are looking for a hentai adult game to play. 
There aren't so many games available but what they have is top-notch. The site layout is impressive.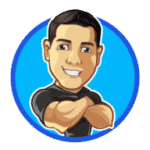 Pros
Uncensored porn
High-quality games with an interesting storyline
Wide variety of characters
Compatible with a wide range of devices
Offers free games
An explicit description of each game
Cons
Requires registration before playing any game
Quite expensive to buy games
Limited games
13 VR Porn Games Like Erogames
---