Nutaku
I used to think no one plays hentai games anymore. I guess I'm wrong. It's a different story now, and much work has been put into this niche. In fact, there are hundreds of developers actively building a world of anime porn games that features distinct characters and a fascinating storyline that will get you hooked. 
If you are not in hentai, you are probably thinking that there is no chance that this will get you off. Well, you may be surprised. Although these games may be a bit out of your comfort zone, they have their audience, and you may be one of those. Hentai games feature hot, sexy avatars that fulfil your wildest desires. 
Once you get those anime babes with curvy body and rounded boobs staring at you and moaning right on your screen, you will feel your pants tighten and your desire grow. 
Today I will be telling you about a genre of Japanese manga anime sex games—the home of the best hentai sex games on the internet–– Nutaku. 
Nutaku Review
Nutaku is a home for carefully curated adult anime Japanese porn games. Its regarded as one of the world's most extensive resources for adult hentai porn games and the largest English site for hosting adult games.
If you are looking for a way to escape from the real world, Nutaku is the place for you. Real-world restrictions don't apply here, and there most certainly are no limitations on how much fun you can have. The site has only been around since 2015, but they have more than 300 games to satisfy any sexual fantasy.
Predominantly hentai-based, each carefully erogenous game brings you a unique adventure with an erotic twist––from tower defense and turn-based strategy, to RPGs and clickers. Whether you are running around saving the world from evil villains or on a date with a sexy babe, your mission will be rewarded with insanely hot sex.
You should find popular games like King of Kinks, an RPG porn game in which you must set missions to reclaim the thrones of the Kingdom of Clouds. Throughout your mission, you will be recruiting tons of merciless beauties that come your way. You have different choices of babes, from noble kink queens to cute temptresses ready to suck you dry.
Nutaku games are playable on PC and mobile. Of course, some are free, while some come with a price tag. You can also download the best ones and play offline. 
They even have a gaming client that can be installed on your computer to enable you to keep all your games in one place. The site has intuitive designs and is responsive to all devices. You can even switch to any language of your choice and content––be it lesbian, gay, or transexual.
All in all, there is no limit to what you can enjoy. 
Nutaku: Features
Nutaku possesses so many incredible qualities that have brought them this far. Those qualities have built this site into what it is today. Impressively, they keep improving and surprising us with more amazing features. 
Here are a few features of Nutaku that will blow your mind:
Access to Tons of Game Full of In-game Nudity
One of the reasons people love this site is because of the variety it offers. The site features more than 300 mobile and PC games, including LBGT-friendly ones. There are sections for different sexualities––for gay people, lesbians, and transexuals, Nutaku has a place for you. 
Do you love fantasy RPG games? Do you prefer adventure-style games or are puzzles more up your alley? Do you want the ones full of in-game nudity? You don't need to look further. Nutaku is the only platform that will offer you that kind of variety you want. No matter what your fantasies are, be sure to find them here. 
Interestingly, all the games have nice graphics, of course, lots of sex scenes from hot hentai babes to satisfy your sexual urges. 
User-Friendly Interface
The site is easy to use. There are no annoying ads, and there are no pop-ups. There is a robust and intelligent search engine that makes you find any game that appeals to your mood. The social connections allow you to find gamers with the same interests as you. 
One interesting feature I like about the site is the Game Event section, which provides you with all the special events in all of their games. Events could include anything from new releases, new features, and skills for different characters.
Recently, they introduced the "Sexual Preference," featured located at the top right corner of the site. It's an incredible feature that allows you to customize what you want to see on the website. Suppose you want lesbian games, then you can hide every other sexuality using this feature. 
High-Ranking Porn Games for Mobile Phones and PC
Nutaku offers high-ranking porn games available on Android and iOS devices. With more than 45 million registered users and 300 games, only a few are available on iOS devices. Most of their adult games are built for Android devices. 
To improve accessibility to the platform, the developers of the Nutaku game introduced a simple-to-use Android store. You can go there directly and enjoy a refined user experience rather than looking for the game in an already saturated marketplace. 
PC gamers are not left in the lurch. Nutaku has launched the desktop client software available only on Windows PCs. It's a nice feature that gives a library of free and paid games at a go. 
Continue Playing Feature
For a better experience, the site introduced the "Continue Playing" feature. The feature helps you to pick up where you left off. It keeps a record of your previously played game, with the latest game being on the last date. 
How Nutaku Works
The Nutaku games are playable on PCs, web browsers, mobile phones, Android, or iOS devices. To start, you need to sign up on the platform using your email, username, and password. Few simple steps, then boom! You are already a member.
To play the PC games, you need to download the Nutaku Launcher, available on all Windows PCs. The launcher helps you have a better and more immersed adult gaming experience. 
You can play your game directly on the app and manage your game library. You get faster loading times, less lag, and no external distractions. The launcher is here to help overcome many limitations when playing from the web. 
Nutaku games are also playable on your mobile devices such as Android and iOS devices. The iOS versions do have some limitations when played this way, so you may want to keep them on desktop or Android devices. 
These limitations are the reason Nutaku games are more on android devices, which are downloadable through the Nutaku Android Store. The Nutaku app is a convenient way of playing your games. It allows you to see top-ranking games and new releases and offers a better way to manage your experience. 
With the vast ways of enjoying your Nutaku hentai adult games, I'm sure your journey into this adult hentai game will be a smooth ride. 
Price and Membership Plan
Nutaku offers 100% free games in almost all categories, playable on all platforms and downloadable on most devices. There are also games that will cost you a bit. These prices range from $4 to $45 per game, depending on your choice. However, you receive 200 free bonus gold (the one site currency) upon registering and verifying your account.
Members can also choose to purchase Nutaku gold with real money or subscribe to any of their membership plans that offer you Nutaku gold with other benefits. 
The basic plan costs $10 per month, offers you 1,150 gold per month, and gives you 150 free golds upon purchase. The ultimate plan costs $50 per month and offers 6750 golds per month with 1,750 free golds upon purchase. 
The plus plan also costs $20 per month at 2,400 golds with 400 free bonus golds upon purchase. 
If you choose not to subscribe to a plan, Nutaku also offers gold packs to help you enhance your gaming experience. Gold can be used in a variety of ways. You can use the purchased gold to increase stamina, level up characters, or upgrade features. 
1,000 gold for $10
2,000 gold for $20
3,000 gold for $30
5,000 gold for $50
10,000 gold for $100
20,000 gold for $200
30,000 gold for $300
It is worth noting that all payment from the platform goes through a secured payment gateway through either Visa or master card, or cryptocurrency.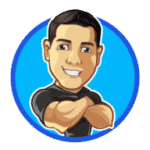 Pros
High-quality hentai porn games
Offers free games
Offers the best user experience
An intuitive and well-designed interface
Plenty of games with lots of nudity
Support LBGT
Cons
Fewer games for iOS users
Desktop client launcher only available on Windows PCs
Plenty of storyline before the real action
13 VR Porn Games Like Nutaku
---