Jizz Roulette
Jizz Roulette is a live cam site packed with sexy and horny male cam models. Essentially, it's the male-only version of SlutRoulette. The site features straight, gay, and bisexual guys and couples. The best part? The dudes on here work out regularly and have hot bodies with ripped shoulders and defined abs.
If you're interested in learning more about Jizz Roulette but aren't sure where to start, this article thoroughly reviews this adult cam site, covering its features, pros, cons, and cost.
Trust me. You don't want to miss out on Jizz Roulette's world of hot gay men and their cocks.
About Jizz Roulette
If you're bored with the classic online porn scene and looking to connect with someone on a more personal level, Jizz Roulette is the perfect place to go. This gay cam site hooks you up with a random guy, and you two can fuck online.
Basically, you'll find yourself in a hot cam chat where you're free to enjoy each other's company (and cocks) however you see fit. And if you're not feeling it, you can easily move on to another chat anytime.
How Jizz Roulette Works
With an easy sign-up process, an extensive list of features, and a plethora of hot dudes, Jizz Roulette is one of the best gay porn sites on the internet today.
Joining Jizz Roulette gives you immediate access to the community of users on the platform. You can find an endless amount of dick from all over the world or narrow your search with the appropriate filters.
So, fire up your camera and start mingling with other sexy dudes on this awesome site.
The Nudes Guy's Favorite Features
Jizz Roulette has all the essentials for a fun experience on a cam site. Some of my favorite features are listed below:
Free Webcam Chats
With Jizz Roulette's webcam chat feature, you can get a free taste of the site's naughty chat room. Just think about all the underwear and shirtless pics. Not to mention the ass views and cock teases.
Did I mention this is all completely free? So, what are you waiting for? Get going with all that free dick content.
Next Button Feature
The Next Button is one of my absolute favorite features on Jizz Roulette's site. If you're in a cam session with another guy and not that interested, you can use the Next Button to quickly move on to the next cock. I definitely recommend taking advantage of this feature if you're impatient like me.
Cam2Cam Feature
The Cam2Cam feature is a type of two-way video chat that allows users to see and hear each other in real time. Basically, this feature makes it possible to stream high-definition gay cams in a chat roulette format.
Gold Shows
Gold Shows are Jizz Roulette's most exclusive private shows. Most performers have a buy-in that you must pay in order to watch the private performance and get a front-row look.
Mobile-Friendly Notifications
With Jizz Roulette, you can customize mobile and email notifications. For example, you can adjust the number of alerts you receive per day as well as how often you receive them.
Performer Tipping
For private shows, you can tip the performer and show them your appreciation. They'll have you cum with your big cock in no time.
Performer Profile Pages
If you're interested in private shows, you can get to know the performer beforehand by checking out their profile page. This includes some of their background details, recorded videos, online schedules, and a list of fetishes, kinks, and other turn-ons.
You can even make a profile for yourself that the models and other users can see.
Easy-to-Use Interface
Jizz Roulette is a popular cam website that is easy to use. It has a clean and intuitive interface that makes it easy to navigate. You can create a profile, search for guys, and chat with them without any hassle.
All of your account options can be found in the top right corner of the homepage. Plus, all of the icons are easy to understand.
Pricing
If you want to use the roulette feature and chat with other guys, Jizz Roulette is available to use without charge. Talk about gay free fun!
Even the site's professional cam models are available for a free chat, but if you want to get the good stuff, you'll have to pay for a private show.
Cam models set their own per-minute rate for private performances. Prices typically range from $0.99 to $8.99 per minute, depending on the model's experience level and popularity. But don't worry. Even the amateurs on Jizz Roulette are worth every minute.
You can either pay as you go or set a daily spending limit on the website. You will be alerted when the balance on your account is low, and you can then choose whether to reload it or not. 
Below is a more detailed look at the paid live chat show packages available to Jizz Roulette members:
Private Chat:

$0.99 to $8.99 per minute for a gay live sex show with one or more viewers.

Exclusive Chat:

$4.95-$44.95 per minute for a truly private talk with the performer, just the two of you. This option, however, usually costs at least twice as much as a private chat.

Gold Chat:

For Gold Chats, the performer chooses a donation target and a countdown for a Gold Show. If their goal is reached before the timer runs out, all donors will be given front-row invitations to a special show. In order to have access to this gay live gold show, members must pay the required buy-in fee.
What Makes Jizz Roulette Different from Other Cam Sites?
Jizz Roulette is one of the best cam sites available today. But what makes it stand out from all the other live cam shows and sites online?
Well, Jizz Roulette has such a diverse group of users and male models that you'll want to be fucking all of them in no time. From young studs to salt-and-pepper oldsters, this site is packed full of attractive men of all ages and body types.
Dudes who have become bored of the same old porn sites have found that Jizz Roulette is exactly what they need to spice things up a bit. You can go there for any kind of fetish or kink, including BDSM, Guy Next Door, or a College type of fantasy. Anything is on the table at Jizz Roulette.
TheNudesGuy's Final Thoughts
Anyone interested in watching males with their dicks out will love Jizz Roulette. You can video chat with all types of guys and start jerking off on screen with them.
The second you arrive at Jizz Roulette, you can start talking to a random hot dude. If you like what you see, it's time to start enjoying one another. If not, you can move on to another random chat with a different sexy guy.
This adult cam website runs smoothly, and the available search filters and navigation options are really useful. Considering the excellent content and affordable price, Jizz Roulette is definitely worth the hype.
But Jizz Roulette is the type of cam site that you have to experience for yourself to really appreciate how great it is. Just think of the dozens of talented models on the site ready to show some dicks.
Overall, if you want to fuck and have real fun with muscular webcam guys but aren't willing to shell out a lot of cash, you should check out Jizz Roulette.
FAQs
Is Jizz Roulette Free?
Yes, Jizz Roulette is a free webcam service. Its objective is to present you with no-cost roulette-style entertainment. Plus, the naked and covered cock teasers are all available during your free chat with a professional cam model on the site. You are not required to tip the model for his performance should he decide to give you one. But tipping is preferred.
Is Jizz Roulette Legit?
Yes, Jizz Roulette is a legitimate adult cam site. The site has tons of users worldwide and has matched horny males with its Cam2Cam feature successfully. Jizz Roulette also has plenty of positive customer reviews posted on its own site and other sites, such as popular review sites.
 Is Jizz Roulette Safe?
Yes, Jizz Roulette is both safe and secure. All of your personal information and payment details are protected with the site's top-notch encryption tech. Still, it is important to take necessary precautions when using the site to ensure your safety. Avoid sharing your phone number, address, or any other personal information with people you meet on Jizz Roulette. If someone's behavior seems suspicious, trust your instincts and don't engage with them.
Is Jizz Roulette Worth the Money?
In my opinion, Jizz Roulette is definitely worth the money. Jizz Roulette offers a free version with basic features but also premium options that unlock live private shows with hot male performers.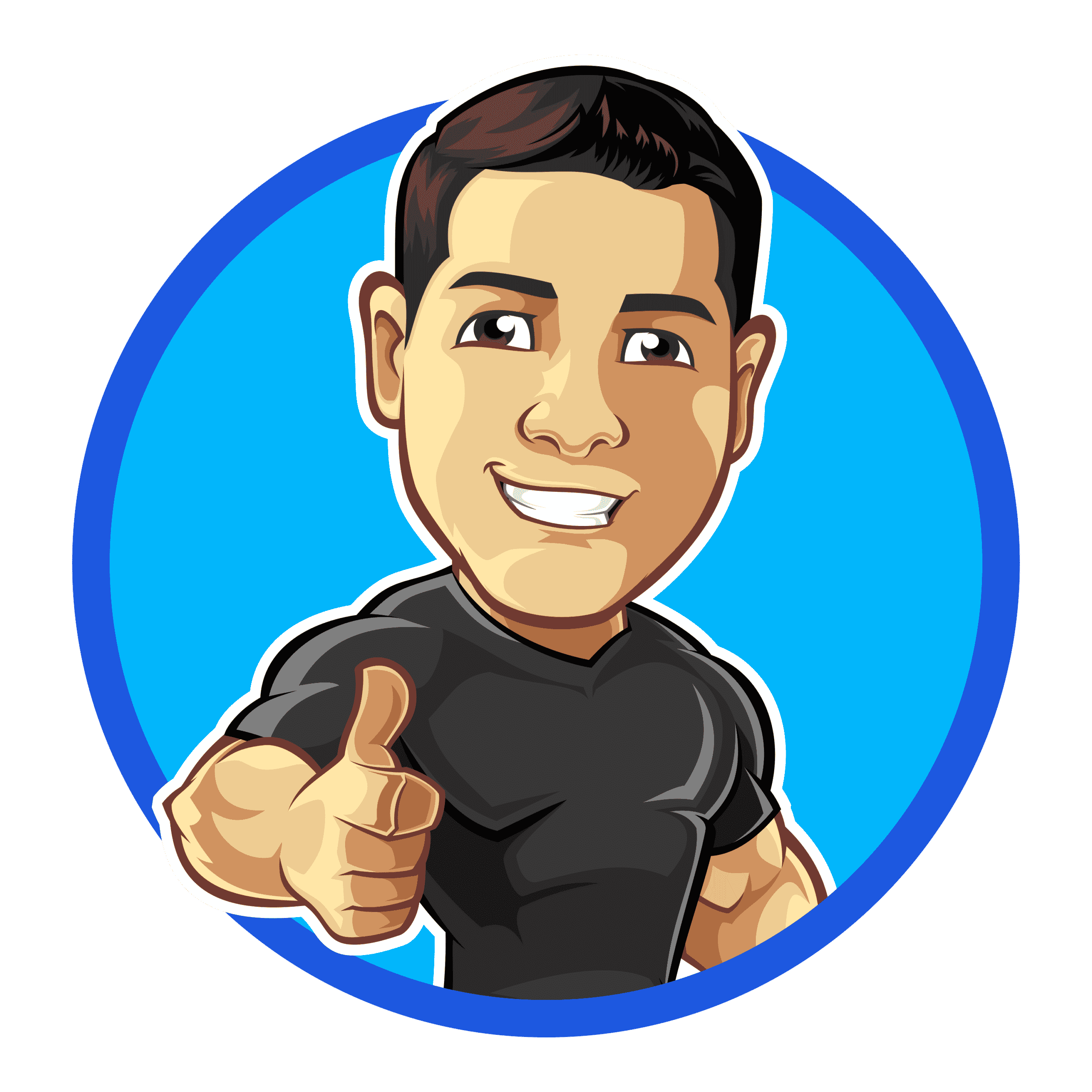 Pros
Free Webcam Chats
Next Button Feature
Cam2Cam Feature
Gold Shows
Cons
Limited sound effects
14 Adult Chat Sites Like Jizz Roulette
---