VR Latina
Have you ever wished on fucking hot Latina girls? There is no other place to find them this hot rather than VRLatina.com. How do you want them––Curvy? Blonde? Busty? Or is it the hot and petite girls with fiery personalities? No matter the taste, be ready to have your wish fulfilled with the world's sexiest Latin America in virtual reality.
VRLatina is one of those VR sites that offer content exclusively featuring stunning Latinas in slow strips, cock-play, and hardcore. For most people that like varieties, this might be a bad spot to chill because this site focuses on a specific niche.
VR porn is really the future, and VRLatina is ready to give you an incredible experience literally from virtual Latina super sexy girls who are ready to ditch real life.
Here is my journey to using VR Latina. Latina fans! Don't miss this one because it can never get dirtier than this.
VRLatina.com: Review
Depending on how you like your sexual satisfaction, I would certainly almost say that all VR sites have come a long way to delivering the best. With the likes of VR Latina, it is one of those sites that focuses on a specific niche––Latina porn stars.
Being a fan of Latina-American girls who have lived with them locally and admire them from afar, I can confidently say that it is a niche worth exploring. No, this isn't another kind of Latina VR porn site barely making waves on its own. It's a different kind, serving exclusively hot and original sex scenes that place you virtually in the heart of seriously smoking Latina American beauties.
VR Latina boasts of many qualities that make them stand out. One of such includes a rich virtual sex experience compatible with any device of choice. Such include GearVR, smartphones, PlaystationVR, Vive, Daydream, and Oculus.
Hot sex videos are uploaded every week on this site, and users are always anticipating every release. Right now, there are more than 120 steamy hot scenes, from blowjobs, masturbation, and squirting to deep anal penetration. It never gets boring! Videos range from 5 to 40 minutes long, and they run at 5K to 6K resolution with maximum frame rates of 60 FPS.
I love nice audio qualities. Suppose you are like me; you should probably purchase an all-in-one VR headset with additional earplugs. The binaural sound in the VR Latina porn videos enhances the audio quality to give you an orgasm and put you in a relaxed sexual mood.
One noticeable thing about this site is that all their girls speak Spanish. Well, you may not get to see that often because the girls are busy gagging and slurping hard dicks. But it could be a big problem for those who care more about the languages.
VR Latino: My Favorite Features
I have explored it all around, and here are things I love about this site that I believe will intrigue you.
Models and Actors
As earlier mentioned, the site is specifically for Latina-American babes. It's not your regular type of site like SexLikeReal, with varieties. If you love Latina girls with big tits or pretty girls in the VR world, here is the place you are looking for.
Even though it focuses on a particular niche, they also spice it up with different tastes and sizes. They are tall girls with busty asses and big boobs erotically ready for you.
The models usually start by being seductive with some foreplays––the touching and kissing stuff. The next scene brings out the action with the real doggy style and missionary position. I just prefer the moaning and squishing.
There are regular hot porn stars you must have come across, and they are also newbies experiencing porn for the first time.
The Video Quality
There are so many competitors in the VR porn nitch, and every site wants to do well by offering the best. My first rating of every one of these sites is their video quality. I dislike those blurry visuals.
VR Latina has videos from 5K to 6K resolutions with 1800 views. You would most likely find their 5K videos when you become a premium member. All videos have a maximum frame rate of 60FPS for consistent motion streaming and enhanced graphics.
Upload Frequency
There are tons of videos of Latina America girls available to keep you busy. Still, they update roughly once every week. In some weeks, you could see 2 or 3 videos uploaded. Sometimes, you may experience a tighter schedule. Combined, you have a whole lot of archives of hardcore Latina girls laying naked for your sexual adventure.
Site Design and Features
VRLatino site is intuitive, simple, and easy to navigate through. You would find a whole bunch of videos at first glance on the home page. You can easily surf around without any help. Many tag scenes help you find exactly what you like. Each profile gets a small write-up and links to its video. 
How Does it Work
VRLatino offers unlimited streaming and download of their videos. But there are a series of options plan available before you can get a hand in any of their videos.
You need to register and get your VR headset ready to get started. All videos are available upon subscription, but galleries are accessible even without registration.
Prices and Membership Plan
The site offers 4 basic plans––1 day, 1 month, 3 months, and 12 months plan at a cost between 2.99, $14.99, $24.99, and $67.49, respectively. You don't have an unlimited plan like some other VR sites. But one interesting thing to note is that the daily plan is more like a trial plan before committing to a longer term.
All payment method is end to end secured with options to pay either with your credit card or via PayPal. Your membership confirmation guarantees you a lot of benefits, including free cancellation, unlimited streaming, and weekly updates. You can as well choose to cancel your membership plan anytime.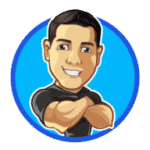 Pros
Intuitive site and easy to navigate
Features hot Latin America babes
Large archive of 5K videos
Comment section or user ratings available
Cons
Videos are delivered entirely in Spanish
Only on a specific niche
Not entirely the best option for those with high sexual taste
16 Sexting Websites Like VR Latina
---